Keywords: Protection, Intuition, Transformation, Knowledge, Ascension, Higher Consciousness, Empowerment.
Labradorite is a mystical stone that heightens intuition and psychic abilities. This is a stone of esoteric knowledge. Intuition and intellect become balanced with Labradorite, allowing for illusions to dissipate so true intentions can be seen. This beautiful stone encourages personal empowerment, heightened consciousness, and spiritual protection (protection from negative energy). This transformative gemstone is helpful when healing from old wounds. Wear Labradorite jewelry or meditate with it to generate inner healing and for soul ascension.
Labradorite is a "Stone of Transformation and Change." This iridescent gemstone catches your eye with flashes of colors and light from within. This is one of the best stones you can have when dealing with addictions or breaking unhealthy patterns.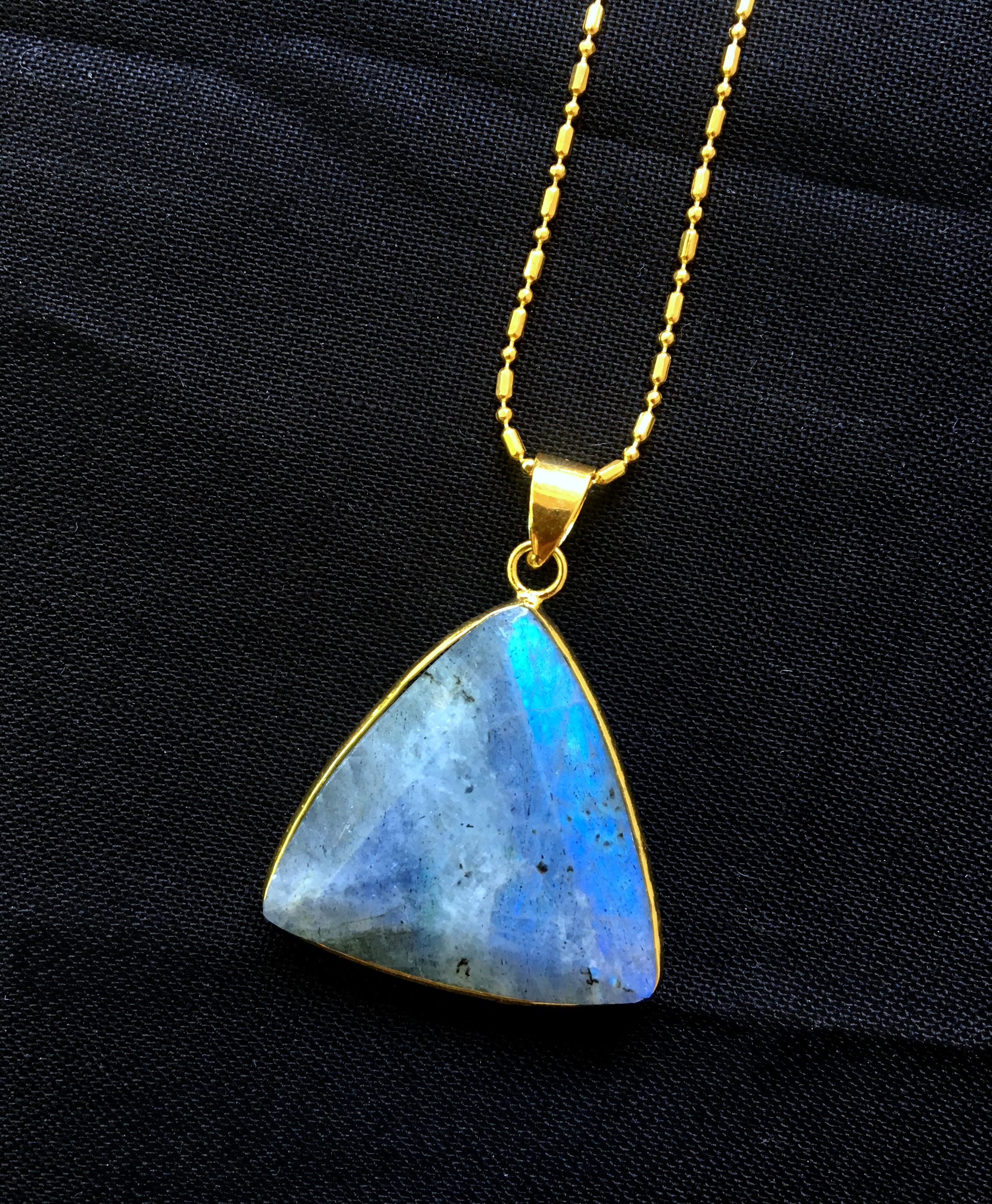 Labradorite: Stone of Transformation
Labradorite Emotional Healing (Keywords)
Calms, Brings Spontaneity, Alleviates Feeling Overwhelmed, Trust, Peace, Understanding, Uplifts, Adventurous, Joy, Faith, Alleviates Insecurities.
Labradorite Mental Healing (Keywords)
Contemplation, Introspection, Inspiration, Imagination, Adaptability, Knowledge, Intuition, Memory Recall, Wisdom, Clear Thought, Intelligence, Protection.
Labradorite Physical Healing (Keywords)
Brain, Digestion, Gout, Psoriasis, Seizures, Spine, Stress, Eyes, Emphysema, Stomach Problems, Metabolism.